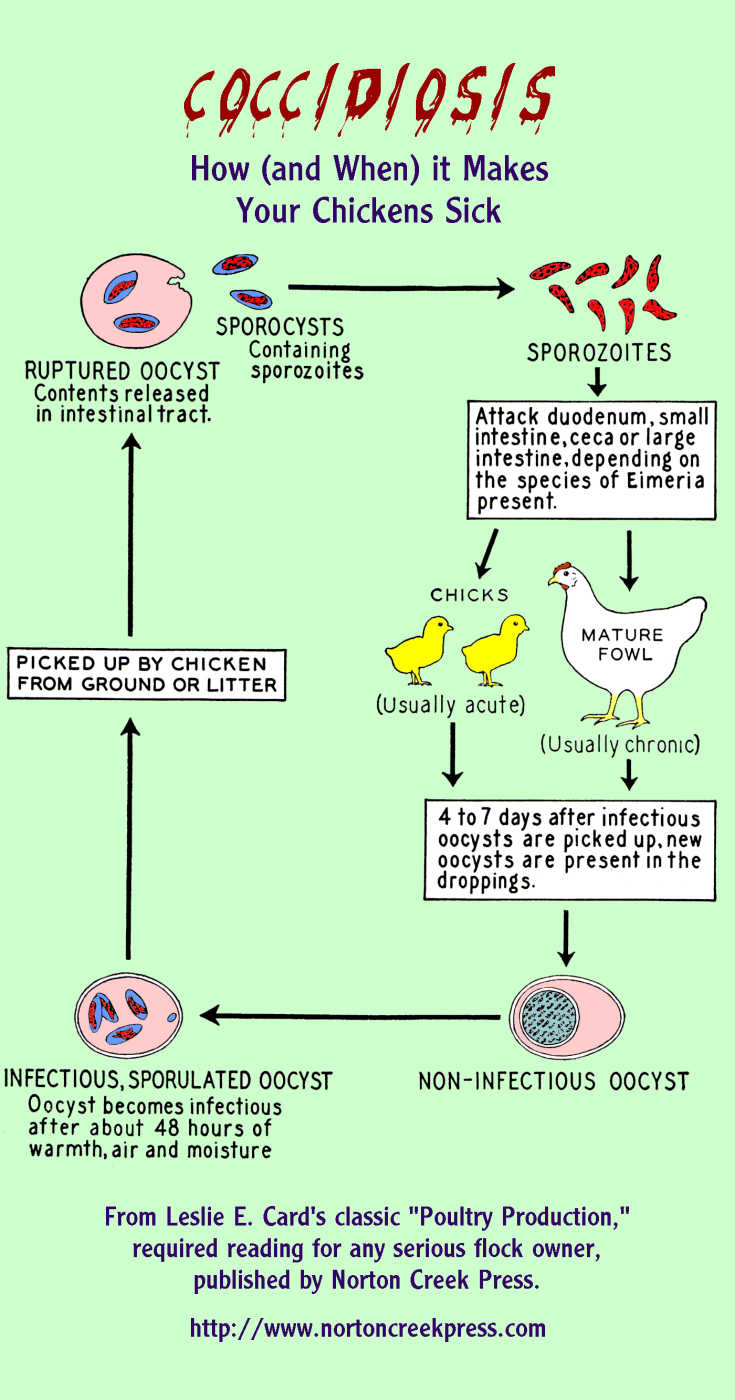 Do you need to protect your chickens against coccidiosis? And if so, how?
Coccidiosis, also called "bloody diarrhea" (eww!) is one of the few poultry diseases that give most chicken owners trouble, at least once in a while. It's caused by coccidia, protozoan parasites with a complex life cycle: part of their life is spent inside the chicken and part of it is spent outside. The infographic shows the cycle and the danger points.
Oodles of Oocysts
In short, coccidia "oocysts" (think of them as eggs) are present in the droppings of infected chickens, and these droppings can infect other chickens, and also reinfect the same chicken. This last point is important, since coccidia can't reproduce indefinitely inside the chicken: if the chicken stops ingesting oocysts, the infection stops.