Baby Chicks in September? Seriously? And Lights for Hens
Robert Plamondon's Poultry Newsletter, Sept 2014
News From the Farm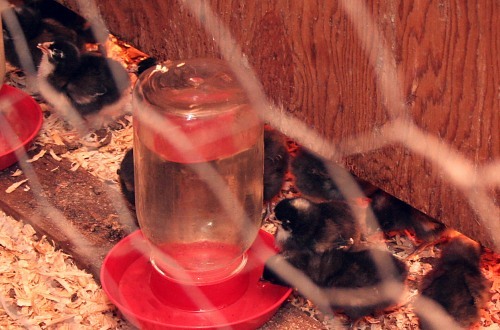 We're in the busiest time of the year, but things are moving along pretty well. Our pastured pigs haven't escaped for a while. Egg production is holding steady. The local predators seem to be finding their food elsewhere. The weather is hot and dry, and the grass is browning off, but this brief excursion from Western Oregon's trademark "cool, damp, and green" is normal.
Baby Chicks in September? Seriously?
Everyone thinks of springtime when they think of brooding baby chicks, but fall is my personal favorite. It's warmer and drier, and while things get colder and wetter as fall turns into winter, the baby chicks get older and hardier before the weather has time to get bad. September and October are both good times for brooding in most climates. read more...