Deep Litter for Chickens: Another Lost Technique From the Golden Age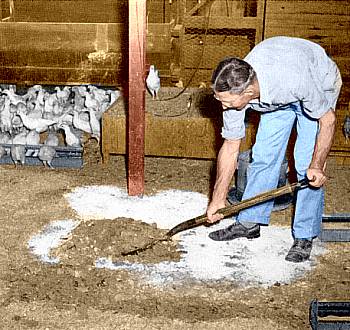 Many poultry techniques that were once well-understood became shrouded in mystery after the poultry business shifted to factory farming. The old-time diversified farmers passed away, and there are generations of industrialized farmers between us and them, breaking our cultural continuity.
The Deep Litter Method. One of the lost ideas is the deep litter method (deep litter is also called "built-up litter" or "compost litter." People think they know what the deep-litter system is, but often they don't. The descriptions floating around these days are more folklore than fact. The article below is the real deal. Read more...