Sad to say, brooding baby chicks with heat lamps presents a fire hazard. How much of a fire hazard? That's up to you. Here are tips for dialing down the risk.
1. Avoid self-disassembling clamp lights.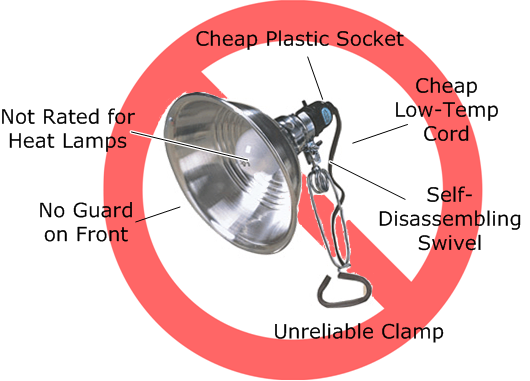 Cheap clamp lights are exactly wrong for brooder lights. The clamps are weak, the screw holding the swivel together tends to come undone, the sockets aren't rated for 250-watt heat lamps, they don't have heavy-duty cords … they're an accident waiting to happen. Stay away.
2. Use a real brooder lamp.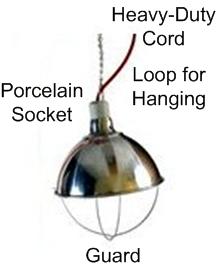 A high-quality brooder lamp has special features to make it safe for brooding: read more...