Chickens in the Snow. 7:30 AM, 18°F, Light Wind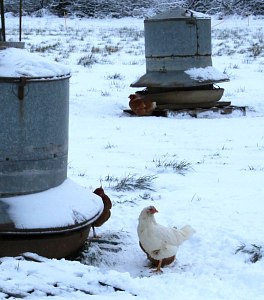 It's 18 °F outside and there's about four inches of snow on the ground. My chickens are all in open coops that most people would consider suitable only for summer housing, never for winter housing. Not even in my mild Oregon climate.
But I not only have open houses, but all my feeding and watering is done outdoors, year-round. What's up with that? Read more...