Which Hatcheries Should I Use?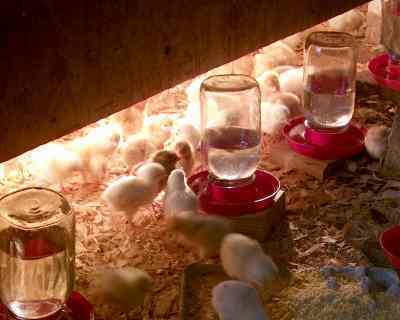 Reputation is Everything
You should buy baby chicks only from hatcheries with an excellent reputation. Sadly, there are a lot of second-rate hatcheries. A good hatchery will ship you only strong, healthy chicks of the sex you asked for, will pack them properly into the shipping boxes, and send them out right away. A good hatchery will be extremely fussy about everything, so that all aspects of their operation work together to deliver you chicks that are brimming with vitality.
The reason why farmers buy chicks instead of hatching their own is that it's difficult to get consistently excellent results from incubation. Generally speaking, you're better off selling your eggs and buying chicks with the proceeds than your to incubate your eggs, because the professional hatcheries get such a high hatchability rate that you just can't compete.
When possible, use a local hatchery, but only if they have a great reputation. Ask around.
Shipping is stressful on the chicks, and my experience is that a short car ride is better than being shipped 24 hours via ground transport by the Post Office, and that ground transport by the Post Office is better than air transport.
My Favorite Hatcheries
I recommend Privett Hatchery of Portales, NM. I buy all my pullet chicks from them. They have a lot of commercial-quality breeds, including a slow-growing Cornish broiler that doesn't have the health problems of modern fast-growing broilers. Murray McMurray is also good, but they don't have the variety I look for in commercial-quality breeds.
Expensive Chicks Are the Best Bargain
I read an article in an old poultry magazine once, where the authors bought day-old pullet chicks from a variety of different hatcheries. The low-cost hatcheries shipped few extra chicks or none, had many more dead chicks in the box on arrival, had a much higher percentage of males in an order that was supposed to be females, had higher mortality at every age, and the survivors laid fewer eggs. The highest-priced hatcheries were just the opposite: more extra chicks, fewer unwanted males, much higher survivability at all stages, higher production. In the long run, the most expensive chicks were hands-down the best bargain.

---
Questions? Comments? Send Me an Email.
---
---
ogle Code for Remarketing Tag -->