I live in the country. I have a farm. I've spent most of my career in high-tech: I've lived in the city, too. So I'm fluent in two languages: urban and rural.
I rarely post here about politics, since politics doesn't get the cows milked. And this isn't about politics anyway: it's about mindset. I'm just using the election as an example.
Take a look at the 2016 presidential election map, showing the results by county:
The Urban/Rural Divide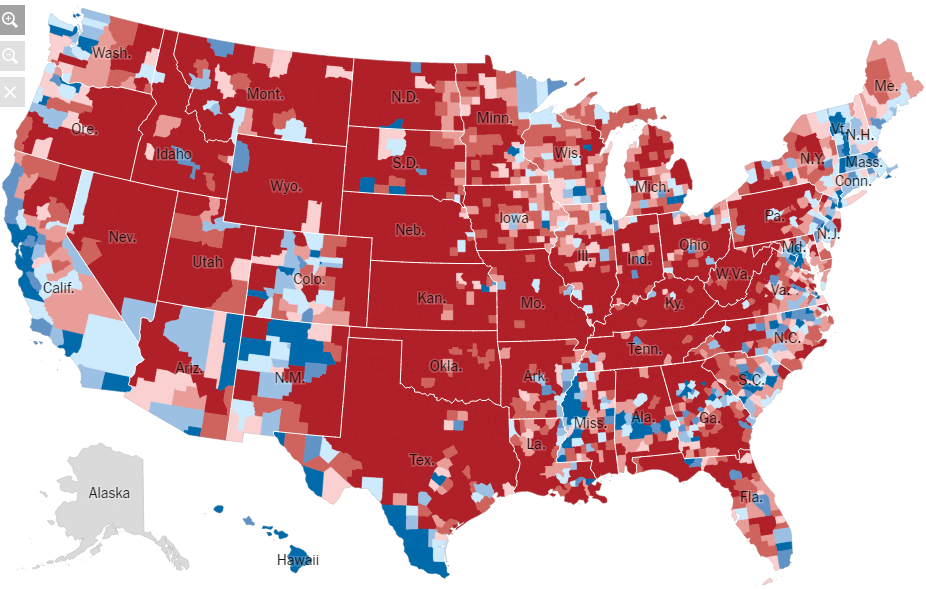 What we're looking at here is not a division between Republicans and Democrats, but between rural and urban. The urban areas mostly voted Democrat; the rural ares mostly voted Republican. What's up with that?