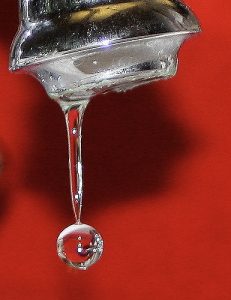 Slow, low-yield water wells are no joke, as I learned when I nearly ran out of water one summer. Yikes! Running out of water is seriously Not Fun.
How did we fix our problem? More importantly, how can you fix your problem?
Can you need a new well? Maybe not! With the right setup, you can have all the water you need with a very slow well. We do fine with a well that gives only a quart per minute.
Table of Contents
What is a Low-Yield Well?
A low-yield well (also called a "slow well") is a water well that has delivers water more slowly than you need. Since a well is basically a hole in the ground that water seeps into, if you pump the water out of it faster than it's flowing in, eventually the water coming out of the pump falls to a trickle or stops altogether. read more...