You can read about chicken coop design in a lot of places, but what does everyone fail to mention? Here are three chicken coop design concepts that have been pretty much forgotten:
1. Accessibility: If the chicken coop not tall enough to walk around in, it needs to be small enough that you can reach everything from outside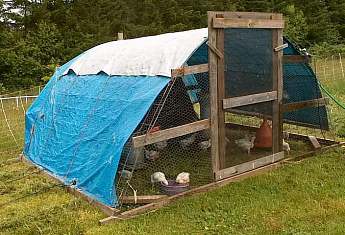 Many chicken coops violate this rule. In some of them, such as the pasture pen designs of Joel Salatin, you end up crawling across chicken poop on your hands and knees if you need to get at things in the back corners. In others, there's simply no access at all! Read more...