Join My Free Monthly Chicken Newsletter.
I've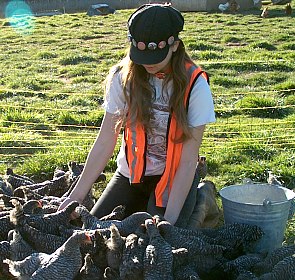 been maintaining my chicken and poultry newsletter since 2003 and have over 9,000 subscribers. It features:
Monthly chicken tips, so you can keep up with the changing needs of your flock as the seasons turn.
Links to my videos and blog posts since last time.
Sign up here. All it takes is an email address: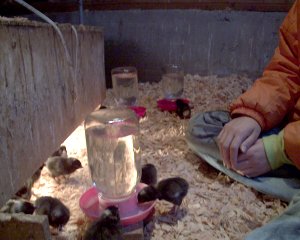 My personal focus is on free-range flocks with plenty of space, as shown above, but thousands of my subscribers have tiny backyard flocks raised with limited outdoor access or none at all. The fundamentals are the same. In particular, my goal is always to help you enjoy raising happy chickens, using whatever methods and resources work best for you.
I've combed more than a century's worth of poultry books, magazines, and research papers to find out what really works, trying many of these techniques myself.
A lot of the best practices have fallen by the wayside in recent decades, and had to be rediscovered and modernized. Among the things my wife Karen and I have reintroduced or invented ourselves are the insulated heat-lamp brooder and the portable hoophouse coop made from lightweight cattle panels.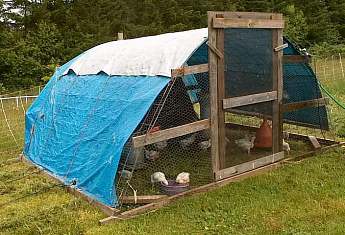 Thousands of people are using these today ideas (and many more) who wouldn't otherwise have heard of them!
Newsletter Archive
I've done approximately a zillion newsletters, in spite of gaps here and there. After all, I've been doing this since 2003!
Thoughts? Questions? Comments?
I'm wondering what your thoughts are on this issue. Most of my posts are based on input from people like you, so leave a comment below!