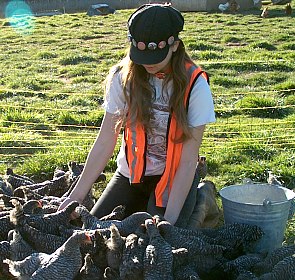 I've been writing up practical poultry tips on this website since 1997. Somebody had to!
When we moved back to Oregon in 1995, we soon started raising free-range chickens. There was little information on free-range poultry back then, and most of it was wrong. I embarked on a literature survey of the past 100 years, to find out what ideas and techniques worked and what didn't. We put the more likely ones into practice, and also wrote them up here on Plamondon.com.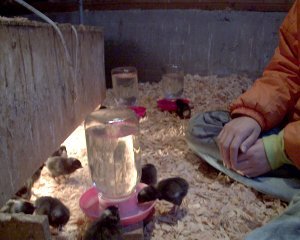 We're still raising grass-fed chickens, eggs, turkey, and pork on the same farm today, using the same techniques shown here. My monthly newsletter gives some news about the latest goings-on plus a to-do list appropriate to the time of year.
My Chicken Pages
In addition to egg farming, I'm a writer, publisher, hypnotherapist, and engineer. I cover these interests in my other Web sites:

Norton Creek Press started as an outgrowth of both my experiences with chickens and my literature research into scientific poultrykeeping. One thing that surprised me was that, in recent decades, poultry science has pretty much left practical farmers behind and is focused on PhD-to-PhD communication. This, combined with the shift to factory farming, means that the books on poultry farming published fifty years ago are more useful than the ones published today. Sadly, these books and their essential information are out of print and forgotten. So I Norton Creek Press to bring them back.
Over the years, I've added additional, non-poultry lines as well.
Norton Creek Press Book Lines: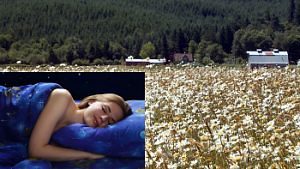 After I used a self-hypnosis recording to overcome my insomnia, I became interested in hypnosis, and eventually took a hypnotherapy certification program, hanging out my shingle in Corvallis in 2012. I help people who want to stop smoking, lose weight, reduce stress, and so on.
Here in Oregon, exempt practitioners who don't need a license are alternately persecuted and ignored, but no one considers it worth their time to provide them with useful or even reliable information. So I started a Web site for that.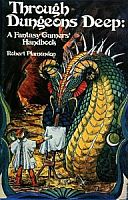 I wrote my first book, Through Dungeons Deep: A Fantasy Gamers' Handbook while I was studying computer engineering at Oregon State University, along with many magazine articles for personal computing and RPG magazines. I also co-wrote (along with my brother Jim) a text adventure game for the Apple II: The Temple of Ngurct.
Upon graduating, I worked at Activision, reverse-engineering and documenting video game design secrets.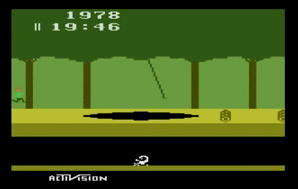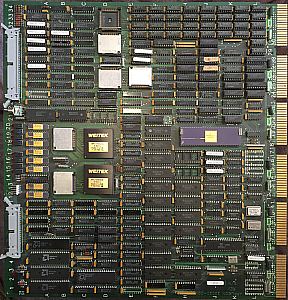 I also worked at WEITEK, one of the first fabless semiconductor companies, and the oft-renamed WANScaler (Repeater, CloudBridge, SD-WAN) division of Citrix Systems, where I was awarded over 30 US Patents. During my stint as a self-employed technical writer, I started HighTechWriting.com. I still post new material there sometimes.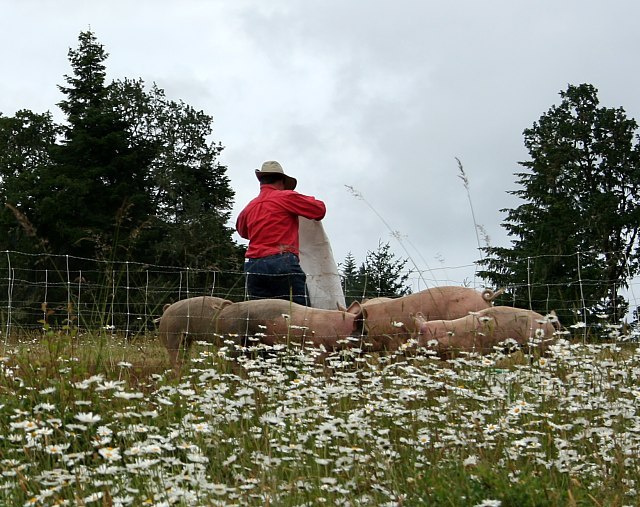 Last but not least, I have a Web site for our farm products: grass-fed eggs, chicken, turkey, and pork. We're active in the three farmer's markets in Corvallis and sell many of our free-range eggs to local supermarkets and restaurants. My wife Karen is the full-time farmer of the family.